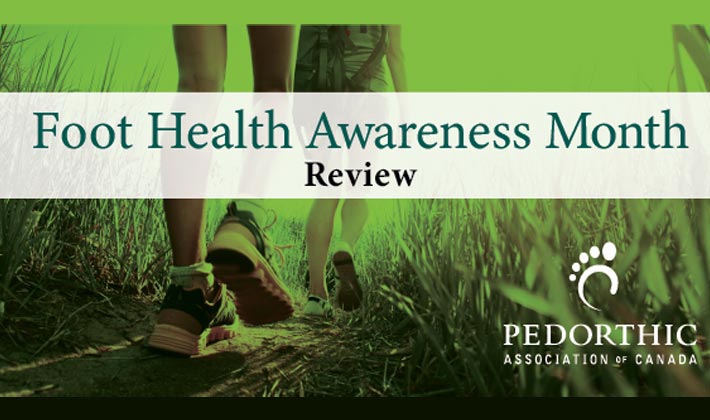 May is our favourite month as it is Foot Health Awareness Month!
A 2014 study revealed that nearly 75% of people over the age of 18 have experienced foot pain. Nearly half of those surveyed said they would be more active if they could get rid of the foot pain, yet only a third of them said they had talked to a healthcare professional about their pain.
Canadian Certified Pedorthists hear again and again from patients that they delayed booking an appointment because they thought the pain was something they had to live with. To help you avoid months of unnecessary foot and lower limb pain, this month, we're going to be sharing many tips on how to keep your feet healthy as well as how to relieve different types of pain.
But first we want to make sure you know what Canadian Certified Pedorthists do and how they can help you.
What is a Pedorthist?
Canadian Certified Pedorthists – C. Ped (C) – are foot orthotic and orthopaedic footwear experts. They are trained in the assessment of lower limb anatomy and muscle and joint function. They help reduce foot and lower limb pain through the use of footwear selection and modification and by designing, fitting and modifying custom foot orthotics. In short, they improve your mobility so you can continue to live a healthy active life.
Canadian Certified Pedorthists work alongside physicians, nurse practitioners and other healthcare providers. To find a Canadian Certified Pedorthist in your community visit www.pedorthic.ca/find-a-pedorthist/
Come back frequently this month to find out more about pedorthists and learn foot health tips.