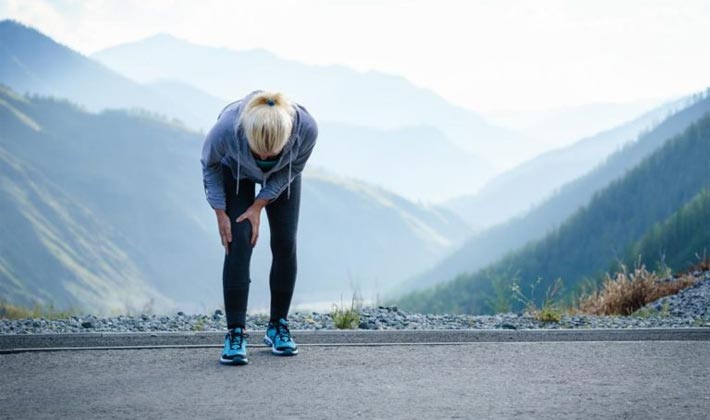 It's a new year, and you are motivated to start a new exercise routine! Don't forget about your feet; proper shoes and support can be beneficial to prevent pain from developing.
Why Pain Develops When Starting a New Exercise Routine
When starting a new exercise routine, the body may not be prepared to handle the stress. Exercise increases force to the feet, and exaggerates any foot motions already present. These exaggerated motions create more work for the muscles and other structures around the feet. Because the structures in our body are connected, movements of the feet can also affect other structures higher up.
The Importance of Proper Shoes
Why are your shoes important while exercising? They provide support, cushioning and protection for your feet. If you are running, jumping, or even walking for exercise, your shoes can be the difference between pain and comfort.
Support becomes especially important when flat feet or high arches are present. Supportive shoes can limit any excessive foot motions to reduce the stress on the muscles and other structures. Cushioning also becomes important to reduce shock, especially for those with high arches or less flexible feet. Exercise increases the force through the feet, while cushioned shoes help to reduce this.
This support and cushioning can be compromised when shoes become worn out. The support may worsen if the shoe does not wear evenly throughout. Shoes tend to wear out where the most stress is, which may increase abnormal foot movements and increase stress and strain.
The Importance of Proper Support
Support from a custom orthotic or an over the counter insert is different than support from your shoes. Orthotics provide support to hold the foot in a neutral position, while a supportive shoe provides a proper base for stability and prevents the whole foot from shifting from side to side.
Flat feet, high arches, and feet with other alignment issues may need this additional support from an orthotic, especially when pain develops from conditions originating from the mechanics of the feet. Some of these common conditions are plantar fasciitis, Morton's neuroma and bunions.
Pedorthic tips
Proper Shoes
There are different types of athletic shoes made for specific activities and for the way your feet move. Examples of different athletic shoes are walking shoes, running shoes and sport specific shoes.  Footwear can be further categorized as stability, neutral or motion control. These different shoes are best for the specific foot types that they're designed for, as flat feet and high arched feet have different footwear requirements.
In addition to finding the correct style of shoe, the fit is also important. Signs of a poor fitting shoe could be redness, calluses/corns, pain and bruising. Finding the right fit in your exercise shoes is very important, as walking around in the store is different than exercising. Once you start exercising, pressure areas may become evident that were not noticeable when trying in the store.
Find your local Pedorthist to determine the best type, style and fit to suit your needs!
Proper Support (orthotics)
When additional support is recommended, wearing custom orthotics or over the counter inserts inside the shoes can be beneficial. They complement the shoe to alleviate pain and reduce excessive foot motions. When pain develops in the feet or other parts of the lower body, the feet may be the cause. To help prevent this pain from developing, a pedorthic assessment can help to determine if you would benefit from custom orthotics or off the shelf inserts.
Add your local pedorthist to the list of professionals to consult before starting a new exercise routine!
By: Julia Hayman, C. Ped (C)