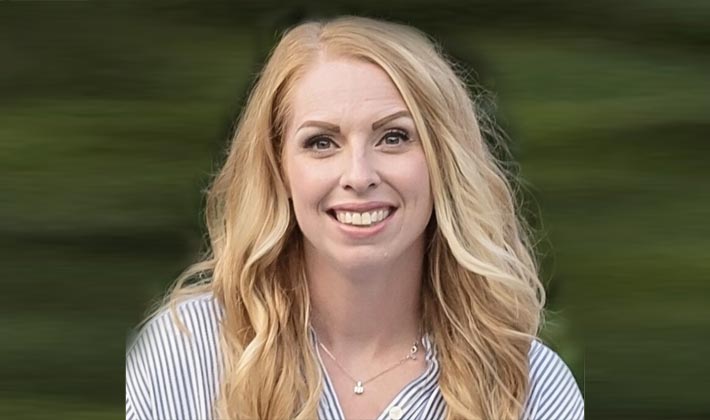 In her years after high school, Laura Pantano, C. Ped (C), was unsure what career path to take. She went to college for dental assisting, but after completing the program she decided to apply to Brock University's Kinesiology program. Having grown up playing soccer and sustaining a few injuries along the way, Laura was always interested in researching ways to improve her recovery. After graduating, she was offered an apprenticeship at a pedorthics clinic. Though this opportunity did not work out, Laura was set on a career path and studied to get a diploma in pedorthics.
After receiving her PAC certification, Laura worked for four years in the clinic where she completed her final educational placement. There, she learned practices for fabrication and casting. After that, Laura found an open position for a pedorthist at a local prosthetic and orthotic clinic near her home in the Niagara region. She was thrilled at the opportunity to work alongside prosthetists and orthotists and has since been caring for a range of patients she never imagined. "From custom made knee ankle foot orthosis (KAFO) devices to prosthetic limbs through osteointegration, the diversity of the patient population that comes through our doors is immense," Laura says.
Laura has been integrating the latest scanning and 3D printing technology into foot orthotics. Her company is developing a device using 3D printing that is just as good, if not better than the traditional fabricated foot orthotic. "We have a great team of technicians that I work alongside and hopefully by 2021 I can start dispensing (the new orthotics) regularly," Laura says.
Laura tries not to bring her workday – good or bad – into her home. "Since we spend the majority of our time outside of our families, I give mine my full attention when at home," she says. Laura has three children, two of which are twins. In her spare time, she loves to play soccer, although her league is currently shut down due to the COVID-19 pandemic. Since the pandemic began, she has taken up long distance running. Laura also loves being outdoors with her children, riding bikes, going to the beach, hiking, and playing in their backyard.