Katia Langton started her career as a Chiropractor, and practiced for 20 years.
While treating patients, she noticed they often had painful foot conditions, pronation and alignment issues – which caused them back problems.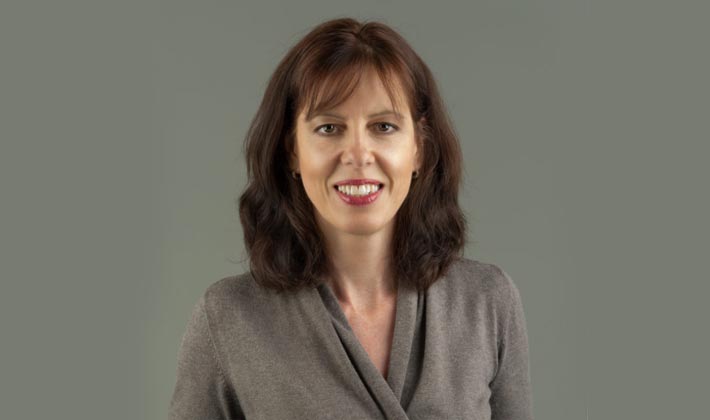 To better understand the base of her patients' issues, Katia, a Vancouver, British Columbia native discovered the Pedorthic field and became a Certified Pedorthist in the United States, and later, Canada.
She received her education at Simon Fraser University, Canadian Memorial Chiropractic College, International School of Pedorthics, and Western States Pedorthic program.
"In the U.S. there is a lot of focus on the diabetic foot since they have ten times the diabetic population we have," says Katia, adding that her late mentor Bill Meanwell piqued her interest in the diabetic foot care area. "Prior to this, I did not know anything about diabetes affecting the feet and I started researching, learning, and going to conferences with a focus on Diabetic Foot Disease."
She also received her C Ped (C) designation and opened a clinic with a wound care physician to help patients from all risk categories of the diabetic foot.
What she loves most about her work – and what she finds most rewarding – is catching the Charcot foot early in her patients.
"When we catch the Charcot foot early, and prevent the patient from progressing down that very deleterious pathway of diabetic foot complications, that is a true reward," she says. "When the active Charcot phase becomes inactive, we know we have done our job well if we have met two goals; that the foot still looks like a foot and it is a shoe-able foot. Patients often return many months later to thank us."
On April 27, 2016, Katia was honored to be appointed onto the Diabetic Foot Stream Committee of the International Diabetes Federation. In this role, she helps prevent diabetic foot complications on a global level by creating international guidelines to protect the diabetic foot that all health care practitioners can use. These Diabetic Foot Guidelines were published June 2017.  She also leads presentations on diabetic foot ulcers and amputations for health care professionals, and attends multiple conferences internationally to spread the word.
Katia works with a Diabetic Foot Care Nurse and runs multiple mobile Diabetic Foot Clinics, throughout BC. Her focus is seeing patients with Diabetes and with painful foot conditions that will eventually stop them walking due to pain.  A sedentary lifestyle will make patients susceptible to lifestyle related chronic diseases; the largest being Diabetes.