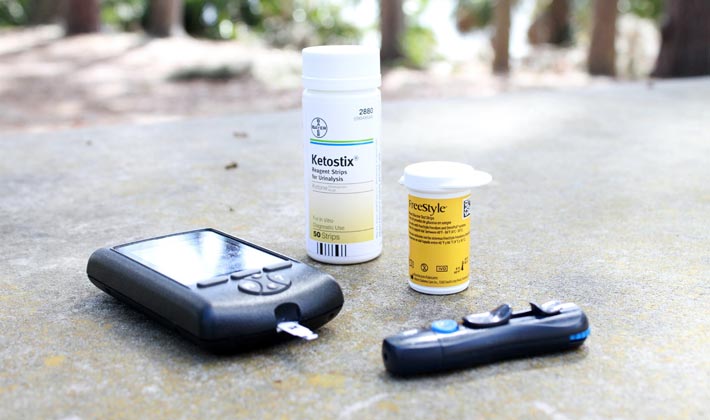 Diabetes is a disease that is increasing in prevalence in Canadians. An estimated 2.3 million Canadians currently live with diabetes and more than 14 per cent of those are at risk of developing a foot ulcer that will result in the amputation of a foot or leg. Long term complications in people with diabetes frequently manifest in foot problems such as infections and ulcerations that can lead to amputation. In fact, foot problems are the leading cause of hospitalization for Canadians living with diabetes.
Pedorthists work as part of comprehensive healthcare team for patients living with diabetes providing specialized foot health and care expertise and services including:
Professionally fitting shoes
Because diabetes can impair the blood flow and healing in the feet, it makes a person living with diabetes more prone to foot injuries. Poorly fitting shoes cause approximately 80% of the diabetic complications seen in feet. Canadian Certified Pedorthists recommend patients with diabetes wear professionally fitted orthopaedic shoes featuring soft uppers with minimal seams; deep, wide toe boxes; firm but cushioned soles; removable insoles; strong heel counters and rockered soles.
Fitting socks to suit diabetics         
Not all socks are created equal. The right socks can wick moisture away from the foot and help avoid complications. Socks that are 100% cotton can "pill" and the fibres can accumulate at a pressure point and irritate the foot possibly creating or aggravating a sore or wound. Canadian Certified Pedorthists recommend socks made of a blend of cotton with a blend of polyester and other fibres. Pedorthists  advise patients with diabetes on the right socks to suit their individual foot needs. For problems with lower limb swelling, graduated compression stockings can help control the swelling and improve the fit of shoes over the course of a day
Making custom-orthotics
Foot orthotics can be crucial to helping a person with diabetes stay mobile and healthy. Especially if they have mis-shapen feet where bones protrude and create pressure with the shoe potentially creating irritation, skin loss and even wounds. Custom orthotics are created to the exact specifications of the patient's foot shape and requirements and are often made of softer, antibacterial materials to help diabetics keep their feet healthy.
Canadian Certified Pedorthists work as part of their diabetic patients' year-round healthcare teams in collaboration with each patient's Medical Doctors, Nurses, Dietician and Pharmacist. To find a Canadian Certified Pedorthist near you visit www.pedorthic.ca/find-a-pedorthist.
By Jim Pattison, C. Ped (C)