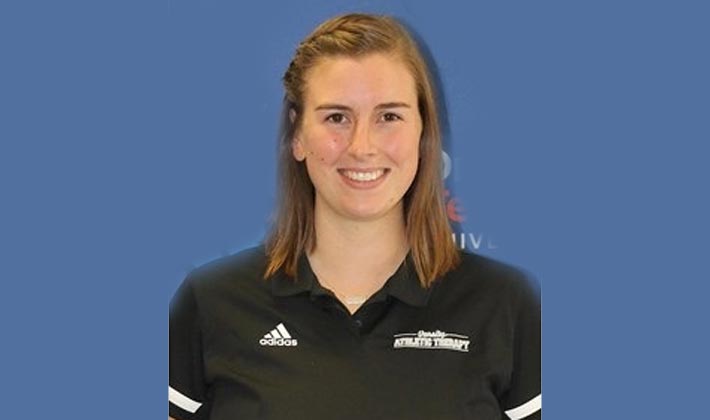 While pursuing an education in athletic therapy, Jenna Dibblee, C. Ped (C), found herself struggling with sidelining athletes due to pain or injury. She always strived to find a safe solution to allow participation. Her interest in bracing led her to start job shadowing a pedorthist during her undergraduate studies in Kingston, ON. Learning from a mentor opened her eyes to a field she was unaware of at the beginning of her educational path.
After receiving her pedorthic certification, Jenna began working as a pedorthist in Ottawa, making custom orthotics and specializing in orthopedic bracing. At the same time, she worked at Carleton University as a certified athletic therapist with the varsity rugby team. Since then, she has moved to Port Perry, ON where she works seasonally as an athletic therapist at Ontario Tech University, and part time at BioPed Lindsay as a pedorthist.
Jenna finds her work very rewarding, especially when patients with knee osteoarthritis try on an unloading knee brace and notice instantaneously decreased pain. "The looks of shock and tears of relief are well worth the investment," she says. Jenna always tries to make a lasting connection with her patients. "We have the privilege to spend adequate one-on-one time with patients so that they feel heard and that their concerns are addressed." She finds that patients are appreciative when pedorthists focus on patient education.
Her clinic having reopened since the beginning of the COVID-19 pandemic, Jenna's appointments are now scheduled further apart to allow for thorough disinfecting and sanitizing procedures. Staff at her clinic are all equipped with appropriate personal protective equipment and patients are screened prior to and upon arrival.
Jenna hopes to one day pursue her master's degree in rehabilitation sciences so she can teach and inspire future students in the applied health care field.